Bryan R. Means
Background: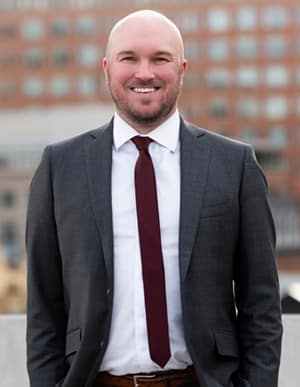 Bryan Means was born and raised in Lawton, Oklahoma and after graduating from Lawton High School attended the University of Miami (FL), where he dual majored in Political Science and Motion Pictures. Continuing to pursue a degree in film, Bryan transferred to the University of Texas at Austin, where he graduated with honors and a Bachelor of Science in Radio-Television-Film. During his time at UT, Bryan attended New York University and the University of California Los Angeles working in the film industry while completing his film degree with emphasis on the business of entertainment. On graduation, Bryan attended law school at the University of Tulsa where he earned his Juris Doctor.
Personal Injury Practice:
Bryan joined The Nix Law Firm in 2017. Bryan is licensed to practice law in the state of Texas. Bryan's main area of practice is personal injury law. Bryan has lived his entire life surrounded by members of the legal profession and has always been a passionate advocate for fighting for those who have been injured or wronged. The urge to tell stories and help those in need led Bryan to a career in the law and he engages those skills to fervently represent his clients.
Associations:
Wichita County Bar Association
State Bar of Texas
Texas Trial Lawyers Association