Personal Injury Attorney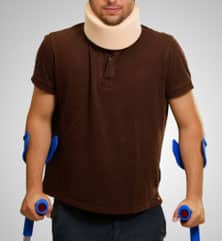 In Wichita Falls, Texas, Lawton, Oklahoma, and the entire Texoma region, the accident injury law firm that aggressively protects your rights — and works hard for the maximum financial compensation you deserve — is The Nix Law Firm.
Personal injury lawyer David M. Nix offers dedicated, committed, experienced personal injury representation to victims of a broad range of accidents — and has for decades, to the benefit of clients from all walks of life.
Mr. Nix is the only personal injury attorney serving Texoma clients who has been named a Top 100 Trial Lawyer by The National Trial Lawyers; a finalist for National Trial Lawyer of the Year, as named by the Public Justice Foundation; Board-Certified in Personal Injury Trial Law by the Texas Board of Legal Specialization; Nationally Board-Certified in Civil Trial Advocacy by the National Board of Trial Advocacy; and named a Super Lawyer in Texas Monthly magazine since 2006.
The Nix Law Firm safeguards your interests when negligence leads to serious injuries for you or the wrongful death of a loved one in a:
Bicycle or pedestrian accident
Drunk driving or distracted driving accident
Third-party claim in a workplace accident
Defective product or premises liability accident
If a severe burn, brain or spinal cord injury, loss of limb, or neck or back injury has cost you lost income, medical bills, vehicle replacement costs and pain and suffering, David M. Nix can provide the investigation, negotiation and litigation skills you need for positive results. And the contingency fee basis for his quality legal services means you owe no attorney fee unless your case is won.
Your free initial consultation is as close as your phone — 940-213-0828. You can also email The Nix Law Firm. Home and hospital visits are available upon request.