Truck Accident Lawyer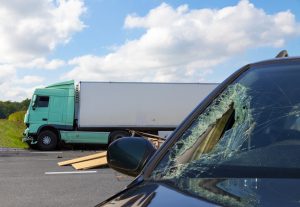 When a car, truck or motorcycle collides with a carelessly operated commercial truck, semi, tractor-trailer, 18-wheeler or "big rig," serious injuries and wrongful death can result from the vast difference in the vehicles' speed and power.
If an 18-wheeler wreck has happened to you or a loved one on a Texoma highway, your rights to maximum financial compensation should be protected by a truck accident lawyer who gets results.
David M. Nix of The Nix Law Firm in Wichita Falls and Lawton is exactly that kind of attorney — and more.
During his decades of successful personal injury law practice and recovering millions for his clients, David M. Nix has become the only personal injury attorney in the Texoma region to be recognized as:
A Top 100 Trial Lawyer by The National Trial Lawyers
A finalist for National Trial Lawyer of the Year, as named by the Public Justice Foundation
Board-Certified in Personal Injury Trial Law by the Texas Board of Legal Specialization
Nationally Board-Certified in Civil Trial advocacy by the National Board of Trial Advocacy
A Super Lawyer in Texas Monthly magazine since 2006
Mr. Nix knows the challenges you face: lost income, mounting medical bills, costs of replacing or repairing your damaged car or truck, physical pain and suffering, and emotional trauma that could last for years. He aggressively advocates for you, in and out of court, throughout the legal process.
The Nix Law Firm — Dedication, Commitment, Experience
Was your commercial trucking accident caused by drunk driving, distracted driving, an overworked trucker with an illegally loaded vehicle, a hazardous highway or a truck in need of repair or regular maintenance? The Nix Law Firm carefully investigates the circumstances that led to your accident on a Texas or Oklahoma highway. Our founding attorney, David M. Nix, arms himself with the facts of your case and skillfully negotiates with insurers on your behalf. He is also prepared to provide a strong voice for you before a judge and jury.
Injured? Call Our Truck Accident Attorney
Contact us for a free consultation. If your injury has confined you to your home or a hospital, David M. Nix can arrange to meet with you there. Our contingency fee policy frees you from responsibility for any attorney fee unless your case is won.
Call today — 940-213-0828. Your email will be responded to promptly.