A Broken Bone Is A Serious Injury.
Whether you suffered a skull fracture in a car wreck, a broken femur in a motorcycle crash, a broken arm from a fall, or a broken rib in a workplace accident, you have every right to be compensated fully for your medical bills, pain and suffering.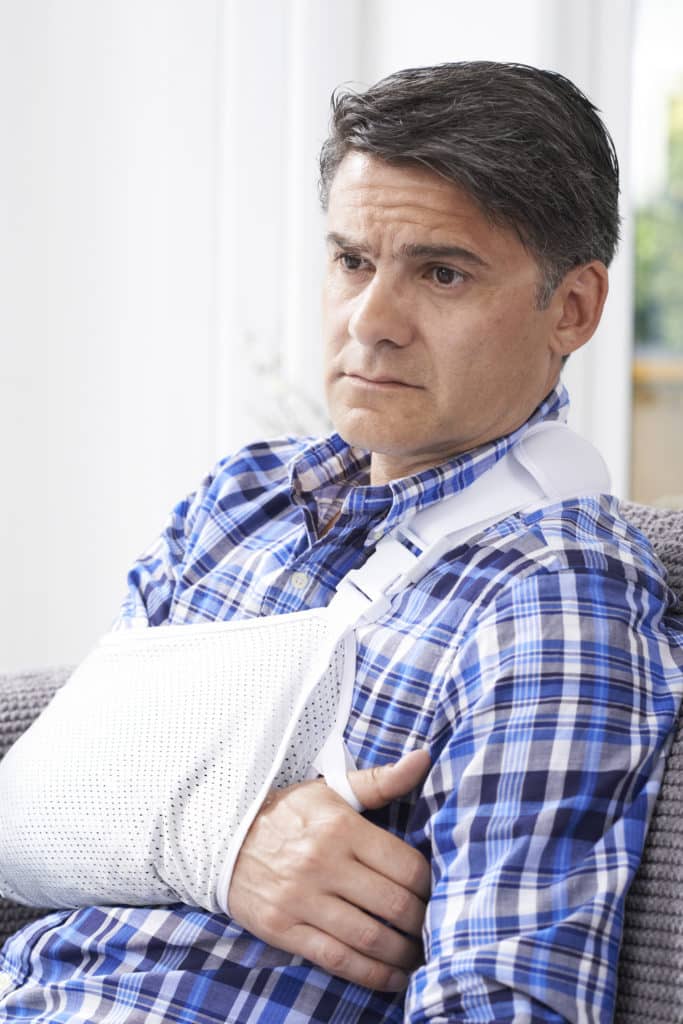 A compound bone fracture in your arm or leg could put you out of work for weeks, with no wages. A spinal fracture could cause you a lifetime of discomfort and possibly limited mobility. You need and deserve a full financial recovery that includes not only your medical bills, but also your lost wages, lost future earnings, and future medical care.
If you've suffered a serious injury, it's time to call in a PROVEN Texoma personal injury lawyer to protect your rights! Call The Nix Law Firm: Wichita Falls 940-213-0828, or Lawton 580-713-0871
David M. Nix is the only personal injury attorney in the Texoma region to be named a Top 100 Trial Lawyer by The National Trial Lawyers. He's Board-certified in personal injury trial law by the Texas Board of Legal Specialization (a certification achieved by only 10% of attorneys) and he has been recognized as a Super Lawyer in Texas Monthly magazine since 2006.
The Nix Law Firm — Dedication, Commitment, Experience
Mr. Nix has recovered millions of dollars for seriously injured people in the Texoma region between Wichita Falls, Texas, and Lawton, Oklahoma. See what past clients have had to say after the Nix Law Firm recovered money for skull fractures, wrist fractures, broken legs and herniated disks. Then contact our Wichita Falls or Lawton law office to schedule a consultation. 
From the minute you become a client, you will know we are on your side, listening to you, getting you the help you need, and aggressively fighting for you both in and out of court. You've suffered enough! Let us put you on the road to physical and financial recovery.
Helping Victims With Broken Bones
Contact us online or call our Wichita Falls office at 940-213-0828 or Lawton office at 580-713-0871. Your initial consultation is free so there is no reason not to talk to a lawyer to learn more about your rights as an injured person.If you need Mr. Nix to come to your home or hospital room, please tell us. Our contingency fee policy means that you owe no attorney fees unless we win your case.