Wrongful Death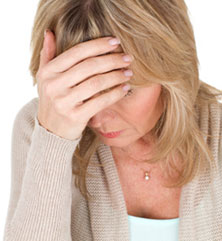 When injuries in a fatal accident become a case of wrongful death, the Texoma personal injury attorney with the dedication, client commitment and experience to help you is David M. Nix of The Nix Law Firm in Wichita Falls and Lawton.
David M. Nix is a lawyer who has served the interests of wrongful death clients in Texas and Oklahoma for decades. His track record of success includes this unique collection of accolades possessed by no other attorney in the region:
Top 100 Trial Lawyer by The National Trial Lawyers
Finalist for National Trial Lawyer of the Year, as named by the Public Justice Foundation
Board Certified in Personal Injury Trial Law by the Texas Board of Legal Specialization
National Board certified in Civil Trial Advocacy by the National Board of Trial Advocacy
Super Lawyer in Texas Monthly magazine since 2006
Your loved one's death may have resulted from a motor vehicle accident, workplace injury, use of a defective product or fall from great heights on unsafe property. Regardless of the cause, David M. Nix shows utmost sensitivity to your emotions at this difficult time while aggressively advocating for your interests during negotiations with insurers.
If these discussions do not produce a settlement that accurately reflects the magnitude of the many losses you are feeling, The Nix Law Firm is fully prepared to protect your rights in court. And for additional peace of mind, you should know that our contingency fee policy frees you from paying any attorney fee unless we win your case.
The Nix Law Firm In Wichita Falls And Lawton — Protective Of Your Rights, Sensitive To Your Emotions In Wrongful Death Cases
Contact us. Your initial consultation is free of charge. The number to call from wherever you are in the Texoma region is 940-213-0828. You can also reach us by email.